Mental Preparation: Trading allows you to make money from anywhere with an internet connection. What is the first place you are going to travel and trade from, when you become a profitable trader?
WRITE THIS GOAL DOWN.
Get the 10 hour course at the bottom of this page!
Lesson 5
It took me 2 years to learn how to trade like a pro. Why? Because I was stubborn. Because I didn't want to get a mentor, or take the proper courses. If I could do it all over again, I would get a mentor and an in depth video course on day 1. And I would tell my own brother the same damn thing.
<Previous Lesson - Next Lesson>
You want to learn how to trade, you've seen the testimonials, you've also watched most of the 7 week crash course, so you know Finance And Chocolate is legit, the only missing piece of the puzzle left is you. Are you going to take the step and invest in your education and your future?
10 Hour Course Testimonials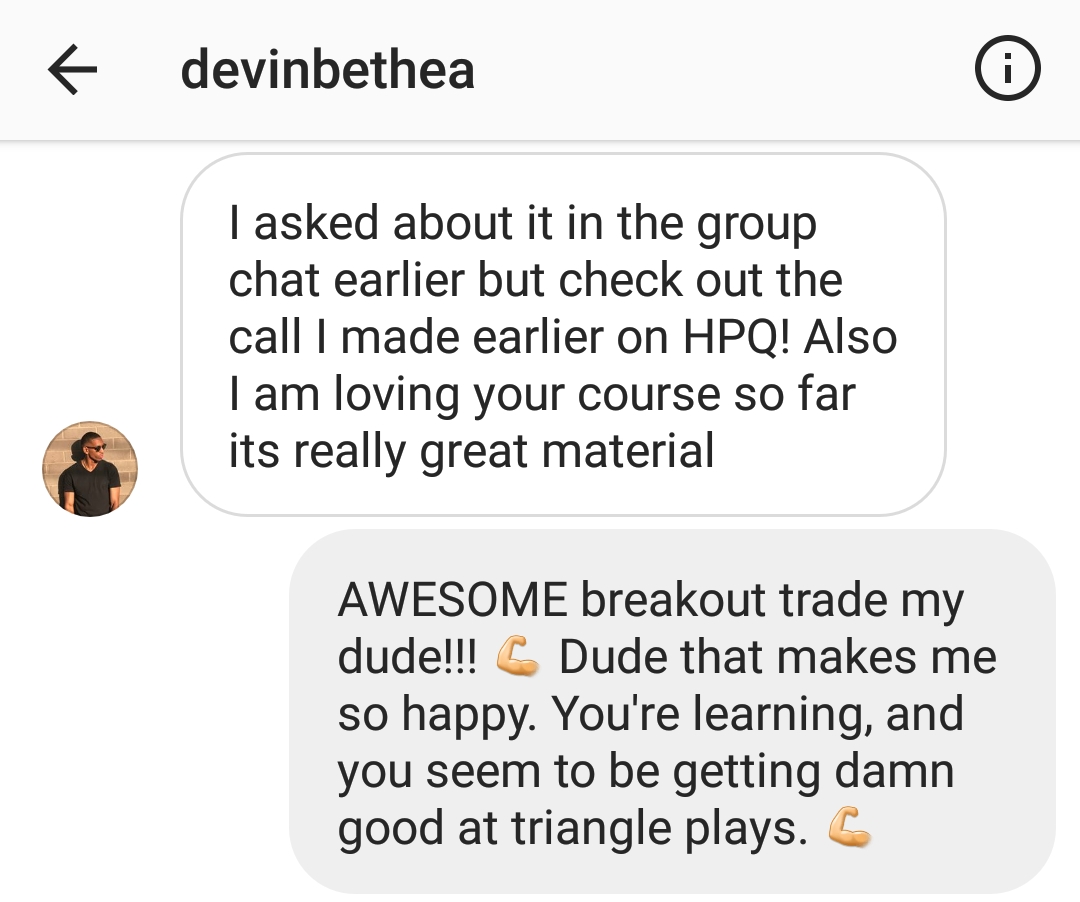 "I said to myself, if all of this is free content, can you imagine what's in the actual 10 hour course? It's been the best decision I've ever made." -Don
Step 1: Click "I want this!" below
Step 2: Type in "dedicated" under "Offer code"
Step 3: Start learning how to make your money work for YOU
If you have any questions about the course, the quickest way to reach me is through direct message on the official F&C Instagram: @Finance_And_Chocolate or through email at: trading@financeandchocolate.com